Warranty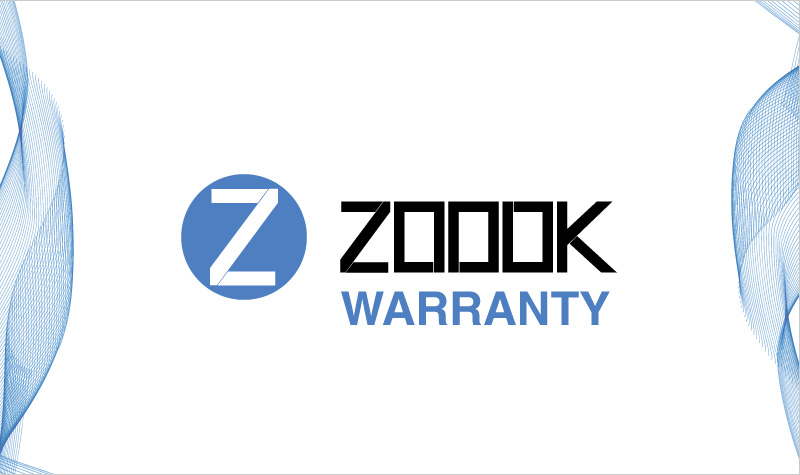 GENERAL
All ZOOOK Products carry One year warranty against manufacturing defect. Our authorised partner will inspect and verify that the product is not damaged / burned or physically tampered. Product may be repaired or replaced with same model or similar model depending on availability
REGISTER YOUR PRODUCT
HOW TO GET INTERNATIONAL WARRANTY SERVICE?
Consumers who require support must follow the below
The customer has to contact ZOOOK authorised partner where customer is located.
The authorised partner will perform trouble-shooting, if unit requires repair, the authorised partner will do the same.
The customer must carry all product related accessories along with proof of purchase.
Unit repair turnaround time will be depend on spares availability
Below should be ensured to cover product under Warranty
Warranty sticker & serial number should be intact on product.
Ensure that product is not damaged / burned / physically tampered.
Ensure that product is not attempted for repair by any unauthorized personnel.
Ensure that all the Cables and Accessories are present.
TERMS & CONDITIONS
The terms and the conditions of warranty service may vary from country to country.
If the service is not available in any country, the customer has to contact nearest international service centre as advised by the online support team.
The customer shall be responsible for any shipping, duty or other incidental charges and ZOOOK will pay only for return shipment charges.
Product must be packed properly to avoid any damages.
ZOOOK will not be responsible for any damage caused en route to the service centre.
REGISTER YOUR PRODUCT